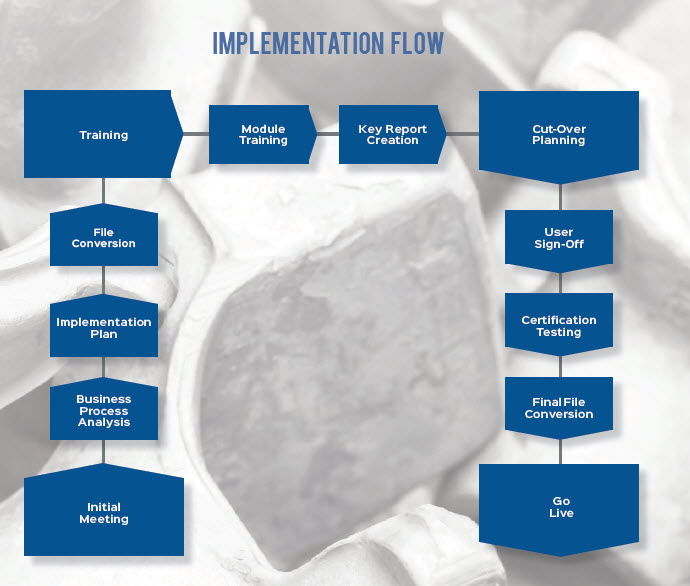 With Odyssey, you will always have the B&L team on your side. For implementation, this includes having an implementation manager from our Professional Services team assigned specifically to your company.
Your B&L project team, including your implementation manager and other B&L experts, will be there for your company at every step of your Odyssey implementation. An Odyssey plan will be custom-designed for your company with specific tasks, assigned responsibilities and due dates. Your implementation manager will guide your team through: implementation project planning, data conversions (as necessary) from your old system, business process re-engineering, training and user acceptance testing, key report creation, a detailed schedule for go-live and complete "go-live" support.
Plus, you can monitor your project 24/7 within B&L's Customer Web Portal.